Human resources
Working with STUDEN Holding means a lot more than the work itself. You have an opportunity to shape your career, to fit the future of your dreams!
Contact us
STUDEN Holdings business operations map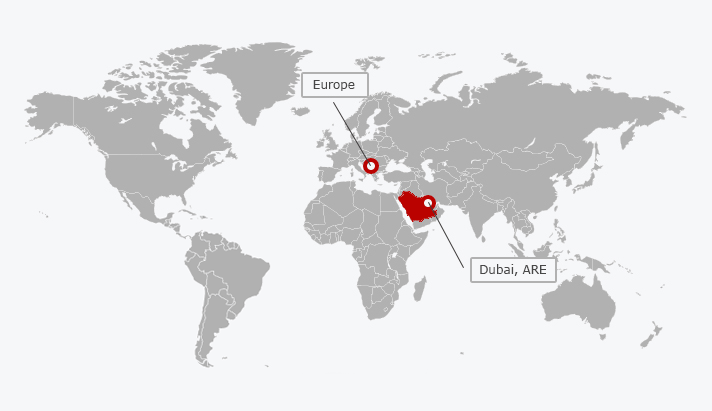 News
STUDEN Holding present opportunities for investments in BiH at the Dubai EXPO
Date: 19.12.2021.
Dubai, 19.12.2021 – STUDEN & CO Holding held a presentation on its global operations within the national day of Bosnia and Herzegovina at the world most famous exhibition Dubai EXPO. STUDEN Holding operates in the United Arab Emirates for over 10 years through its company STUDEN MIDDLE EAST and on the international business stage works […]
Read more
Palmer visited Agro-industrial complex of STUDEN Holding in Brčko
Date: 06.07.2021.
Brčko, 06.07.2021 – Special Representative of the State Department for the Western Balkans Matthew Palmer visited the biggest Agro-industrial complex in BiH and met with the President of the Board of STUDEN Holding, Ilija Studen. Subject of the meeting in Brčko was the investments of STUDEN Holding in countries of Western Balkans. The meeting was […]
Read more